Giselle Qi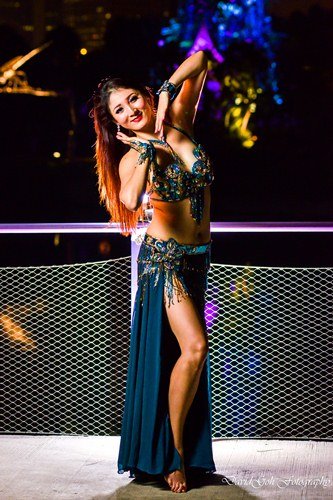 Passionate about dance since young, Giselle founded Bellydance Haven in 2014 to spread her love for the art. Belly dance is a beautiful art form that deeply attracts Giselle. She believes the dance form allows every woman to explore and express her femininity, and to improve self-confidence. Through concurrently teaching and continuing to learn the dance form, Giselle is continually seeking to improve her skills and techniques. Her motivation to keep learning, teaching, and performing is driven by nothing but a deep strong passion for the art.
Giselle has taken part in various competitions and performed for numerous events in her dancing journey. She is a proud member of the troupe that was crowned Champion in the Professional Troupe category in the World Bellydance Festival 2015 (Singapore).
Watch her graceful and elegant performances on our YouTube channel and browse her performance photographs. Find out more about Giselle as the founder of Bellydance Haven.